Notte Rosa in Porta Paola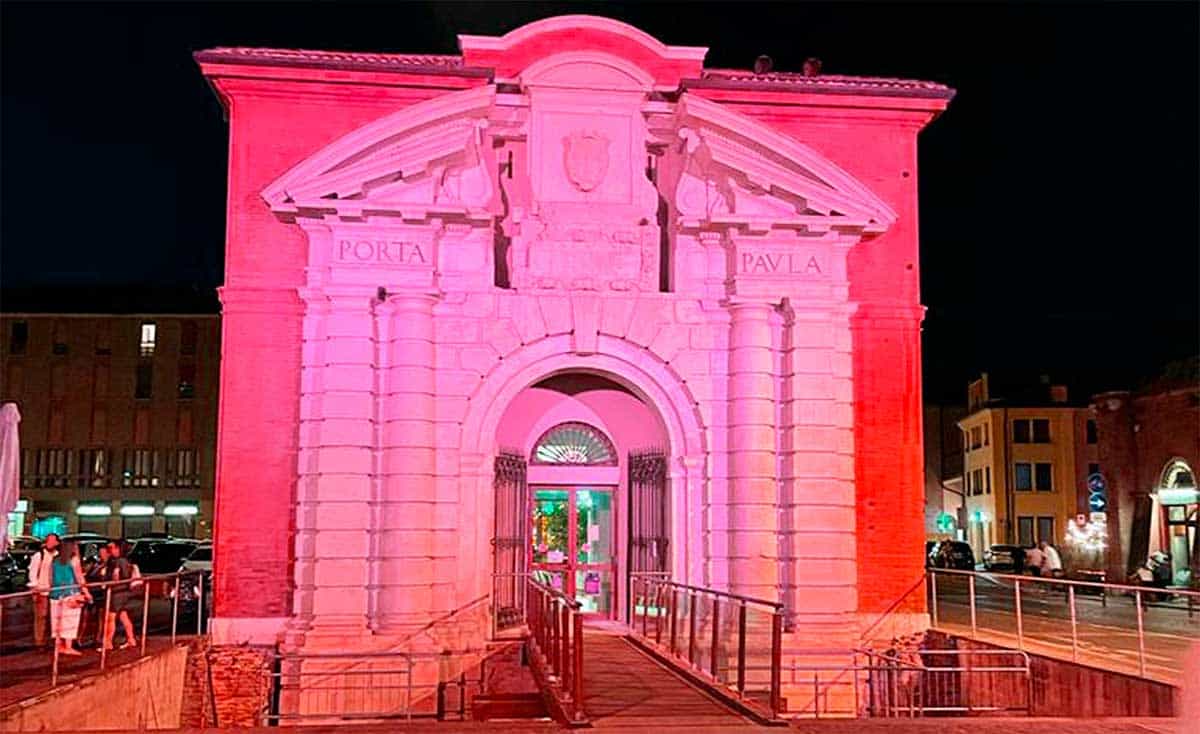 From 7 to 9 July 2023
The Porta Paola building will became pink and a relax area will be set up, here it will be possible to taste thematic aperitifs: Spumanti Rosè del territorio and pink tapas thanks to the collaboration with "OrcoBacco - Sa di Tapas".
Music and DJ sets. From Friday 7 to Sunday 9 July, from 17.30 to 24.00.
Porta Paola will be illuminated in pink and open to the public for free until 11pm.
For info on the event: info@stradaviniesaporiferrara.it
Strada dei Vini e dei Sapori della Provincia di Ferrara – Piazza Travaglio 20 – 44121 Ferrara
FB Page Strada dei Vini e dei Sapori della Provincia di Ferrara
Instagram @StradaViniSapori_Ferrara